All Articles:
Wii Play: Motion

14 years, 1 month and 17 days.
That's how long Duke Nukem Forever has been in development. An actual war against aliens that stole our babes wouldn't take that long. But after the countless delays, the constant cries of "vaporware" and the empty promises of George Broussard… it's finally here. And that's all that matters because I always bet on Duke.
Interestingly enough, Duke Nukem isn't the only oldtime franchise being resurrected this week. The Legend of Zelda: Ocarina of Time 3D, the fourth version of the classic game, will be available this week for the 3DS. Think about that, The Legend of Zelda: Ocarina of Time was released for the Nintendo 64 in 1998 and has been remade three times since Duke Nukem Forever was announced. Amazing.
And now that E3 is over, publishers are pushing out a ton of other big titles as well, including…
Check out the full list of the rest of this week's new releases after the break. (more…)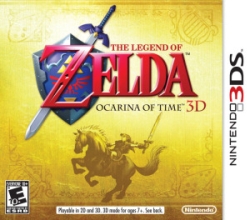 The game everyone bought their 3DS for is just around the corner as Nintendo has announced a release date for The Legend of Zelda: Ocarina of Time 3D. The game is scheduled for release on June 19 and will include "new challenges not included in the original game," newly implemented motion controls and the Ocarina of Time Master Quest. Awesome.
Also awesome is the newly released Spring/Summer game lineup for the 3DS, DS and Wii. You can check out the list of all the Nintendo-published and third party titles after the break. (more…)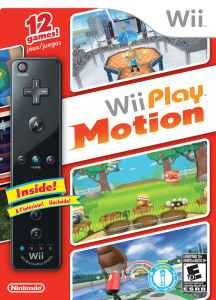 Nintendo has sold more copies of Wii Play than of any other game in its thirty year involvement in the video game industry. So are you really surprised that the company has announced a sequel, now with Wii MotionPlus support?
Wii Play: Motion will be released on June 13 and come packed with a black Wii Remote Plus. Twelve new games will round out this minigame collection all for the attractive price of $49.99:
Wii owners will be twisting, turning and enjoying themselves like never before, whether they're newcomers to the console or have already discovered the fun of the popular Wii Play game. From catching a gust of wind by tilting an umbrella to fending off garden pests by swinging a mallet, each of the 12 included games will have players smiling wide as they use their Wii Remote Plus controller (or Wii Remote with Wii MotionPlus accessory) in a variety of interesting, sometimes unexpected ways. Wii Play: Motion comes packaged with a Wii Remote Plus controller – which combines the original Wii Remote controller with the precision of Wii MotionPlus – to deliver great value, precise motion control and immersive social fun that anyone in the household can pick up and instantly enjoy.