All Articles:
Wii Sports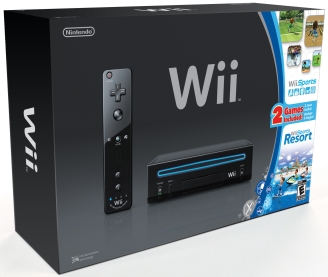 Just in time for the holidays (and the impending release of the Wii U), Nintendo has announced a price drop for the Wii along with a brand new bundle.
The Wii system will now be priced at $129.99 and it'll come bundled with Wii Sports and Wii Sports Resort. This new bundle will be available on October 28 and will replace last year's New Super Mario Bros. Wii bundle.
"Nearly six years after it launched, people are still attracted to the pure, inclusive fun of the Wii console," said Scott Moffitt, Nintendo of America's executive vice president of Sales & Marketing. "A new suggested retail price and the inclusion of two great games make it an easy choice for families looking for a great value this holiday season."
And then he muttered under his breath, "Because they sure as hell aren't going to find a Wii U." (That's a joke.)

As expected, Nintendo officially dropped the price of the Wii to $149.99 today. With the new price comes a new bundle. The $149.99 package will include the console (available in black or white), a matching Wii Remote Plus/Nunchuk, a copy of Mario Kart Wii and a Wii Wheel. The bundle will go on sale in two weeks, on May 15th.
With Wii Sports pulled out of the Wii system box for the first time since the console's launch, the groundbreaking game will lead the new Nintendo Selects line. Retailing for $19.99, the first wave of Nintendo Selects will also include Animal Crossing: City Folk, The Legend of Zelda: Twilight Princess and Mario Super Sluggers.
"From the day it launched, Wii has let players of all ages and experience levels have fun with one another," said Nintendo of America President Reggie Fils-Aime. "The new suggested retail pricing for both the hardware and select games will help create more of these magical moments for even greater numbers of people."
In other words, the Wii still prints money.