All Articles:
Wreck-It Ralph
As well as being one of the best animated films of all time, Wreck-It Ralph had a very well planned marketing strategy that built an entire history behind the titular retro arcade game, including this old-school advert. Now, to promote the release of the film on Blu-ray and DVD, Disney has gone one better, creating a fictional version of smash documentary King of Kong for Wreck-It Ralph's world.
Entitled Garlan Hulse: Where Potential Lives, the 28-minute mockumentary features the film's director, Rich Moore, as he leaps back to 1982 to enlighten us about Garlan Hulse's recordbreaking Fix-It Felix Jr. score. He held the fame-winning title for only six weeks, before it was lost to former best friend, Kent Zborski. Cut to present day, and Moore journeys through California in search of the former gaming wunderkind. It is as equally as funny as the film it is promoting, and deserves half an hour of your day.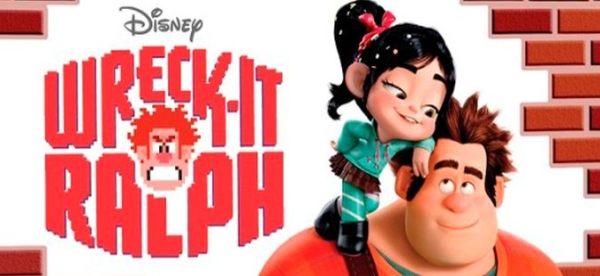 If you're anything like me, you were smitten with Wreck-It Ralph when you saw its trailer for the first time. A Disney movie about a fictional video game, featuring characters from beloved games of our youth, made in an adorable style, with an amazing cast of voices? It was like a dream come true. Each additional trailer and a fantastic series of posters hyped me up more and more, and gave me butterflies in my stomach. And, as I found out in a special early screening of the movie, gaming has gone so mainstream that gamers are in for an awesome treat with Wreck-It Ralph. (more…)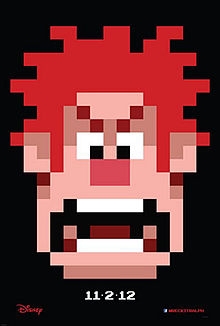 Normally, when Activision announces they're producing a video game tied to a film, I shrug with a certain sadness. It is a shrug that says "Haven't they given up the ghost?"
But Wreck-It Ralph managed to stop me mid-shrug, because the concept of the Disney film may work in the game's favour. In a nutshell, Ralph is an arcade bad-guy, who sets out to prove that he can be a good guy. The game itself will take the form of a 2D side-scrolling beat'em up in a similar fashion to classics like Double Dragon or the recent game based on cult comic film adaptation Scott Pilgrim Vs The World. Activison Publishing Executive VP David Oxford certainly sees it that way:
"Wreck-It Ralph, as a brand entity, is perfectly suited for video game stardom. With the fantastic characters and creative atmosphere envisioned by Walt Disney Animation Studios, we know fans are going to love seeing their newfound favorite characters embark on an all-new side scrolling adventure."
The company is clearly targeting the film's audience, choosing to release Wreck-It Ralph exclusively on Nintendo systems (DS, 3DS, and Wii). The game will take place after the events of the film, with the Wii version offering a classic two-player co-op mode, with Ralph's friend Fix-It Felix as the other character. The game will hit stores around November 2, when the film is rampaging into cinemas.