All Articles:
WWE Immortals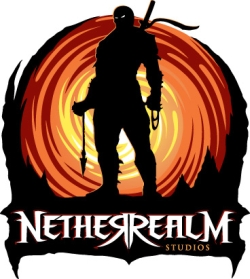 Warner Bros. Interactive Entertainment has announced that NetherRealm's mobile team has teamed up with the WWE to create WWE Immortals for mobile devices running iOS (iPad, iPhone, iPod Touch) and Android. In recent years, the team has produced mobile games based on Batman: Arkham City, Batman: Arkham Origins, and Injustice: Gods Among Us.
"It's amazing to be working with WWE to offer a new way for fans to experience the brand on mobile platforms," said Greg Ballard, the Senior Vice President of Mobile, Social, and Emerging Platforms at WB Games. "NetherRealm Studios are experts in creating award-winning games and the team is working hard to deliver the same quality of engaging gameplay with WWE Immortals."
"We are excited to partner with Warner Bros. Interactive Entertainment and NetherRealm Studios to create WWE Immortals and bring a new action-packed mobile experience to our passionate fan base," said Casey Collins, the Executive Vice President of Consumer Products at WWE. "By tapping into NetherRealm's legendary game development studio along with the unparalleled reach of Warner Bros. Interactive Entertainment, we are creating a new way for fans to engage with the larger-than-life WWE characters."
Chicago-based Phosphor Game Studios will assist in the development of WWE Immortals, which will be available sometime in 2015.