All Articles:
Yar's Revenge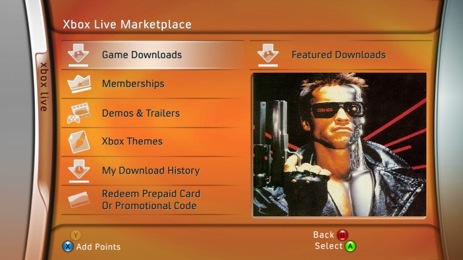 There's a huge sale going on right now on the Xbox Live Marketplace. Heavy hitters like Monday Night Combat and Shank are on sale for 600 Microsoft Points/$7.50, while two of my personal favorites, Housemarque's Outland and Twisted Pixel's The Maw, are down to 400 Microsoft Points/$5.
If you've been waiting for these games to go on sale, now's your chance to grab them up. Hit the jump for the full list of delicious savings. (more…)
Posted in

News, Xbox 360
Tagged

Bionic Commando: Rearmed, Bionic Commando: Rearmed 2, Blade Kitten, Dungeons & Dragons: Daggerdale, Ghostbusters: Sanctum of Slime, Islands of Wakfu, Might & Magic: Clash of Heroes, Monday Night Combat, Moon Diver, Outland, Section 8: Prejudice, Serious Sam HD, Shank, Star Raiders, The Maw, Trials HD, Trouble Witches Neo, Yar's Revenge

Back when video games were played using a wood-paneled console on a wood-paneled TV (which you bought by driving to the store in your wood-paneled car), Yars' Revenge was one of the most popular games available on the Atari 2600. While Yars' Revenge was eventually overshadowed by other titles in the ensuing 30 years of gaming, Atari has decided to resurrect their once great game as a PC/XBLA game now titled Yar's Revenge. (more…)

Pick your poison in today's Xbox Live Arcade update: a futuristic shooter or an RPG puzzler set in olden times.
Yar's Revenge is a new version of the classic Atari 2600 shooter that reimagines Yar as a teenage girl in power armor. Might & Magic: Clash of Heroes is another reimagining of a classic game, albeit one originally released for the DS in 2009. The XBLA version includes high definition graphics and a brand new 2 vs 2 co-op mode.
Yar's Revenge can be downloaded for 800 Microsoft Points ($10) while Might & Magic: Clash of Heroes has been priced at 1200 Microsoft Points ($15).
More information on both games can be found after the break. (more…)