All Articles:
Young Justice: Legacy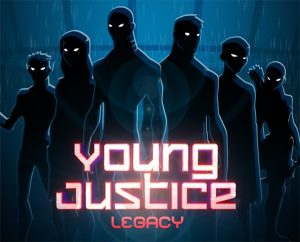 Another Wednesday, another handful of new Xbox 360 games are now available on the Xbox Live Game Store:
The Raven: Legacy of a Master Thief ($9.99)
The Raven: Legacy of a Master Thief is a thrilling crime adventure in three episodes from the creators of The Book of Unwritten Tales. Full of twists and turns, it immerses you in both sides of the story, combining thrill-of-the-chase whodunit with the risk and reward of a heist story. Paris, 1960. Europe is in the grip of the gentleman master thief The Raven. His burglaries are spectacular and he always emerges unscathed. Young hotshot investigator Nicolas Legrand stuns the public when he confronts the master thief and fatally wounds him. London, 1964. An ancient ruby – one of the legendary "Eyes of the Sphinx" – is stolen from the British Museum. At the crime scene: a raven feather. Is somebody trying to follow in The Raven's footsteps?
Young Justice: Legacy ($39.99)
One Will Rise. One Will Fall. One Will Die. Experience Young Justice like never before. The creative forces behind the smash hit TV series have joined forces with Little Orbit to bring the ultimate in fan service – an interactive bridge for Seasons 1 & 2. Find out what happened during the missing years and be a part of the story in the action packed, RPG styled game. Assemble your team, level up and take on cunning villains in Young Justice: Legacy!
Zumba Kids ($29.99)
Jump in and have a blast with Zumba Kids, the ultimate dance-fitness party that gets kids moving together with fun, high-energy rhythms across 20 international dance styles. Feel the beat with 30 rockin' tracks including hits from Justin Bieber and Willow Smith, and express yourself in creative mini games that mix up the fun. Unlock cool rewards, customize the game to fit your personal style and party with friends in multiplayer mode!