All Articles:
Zumba Fitness 2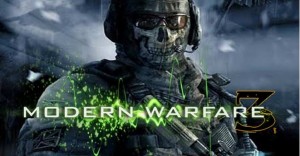 With their January 31 release date, Final Fantasy XIII-2 and Soul Calibur V missed the cutoff date for the monthly NPD report, so Call of Duty: Modern Warfare 3 emerges victorious once again.
Infinity Ward's latest shooter was followed by string of titles that have been racking up big sales all Winter including Just Dance 3 (#2), The Elder Scrolls V: Skyrim (#3), NBA 2K12 (#4), and Battlefield 3 (#5). And a #8 finish for Skylanders: Spyro's Adventure capped off a strong 2011 for the toy/video game hybrid, including 22% of all accessory sales.
With no major new releases last month, game and hardware sales for January 2012 dropped 38% from the year before when Dead Space 2, which explains the large number of holdovers from 2011.
You can find the complete top ten for January 2012 after the break. (more…)