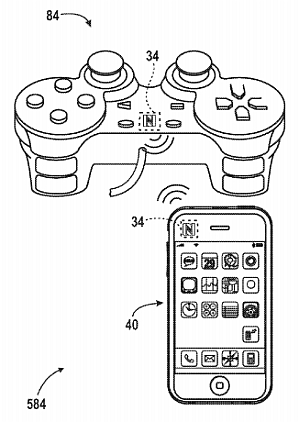 Even though they continue to insist that the iPhone, iPod Touch, and iPad aren't game systems, Apple has filed a patent application showing their intention to add support for a dual-analog controller to your iDevices.
The controller includes four face buttons, four shoulder buttons, Start/Select buttons, and four separated buttons comprising a D-Pad. Not surprisingly, the controller looks like an exact duplicate of the DualShock 3. According to the patent literature, the controller would work with any iDevice, a video game system, or a standalone media device (such as the company's AppleTV).
Additionally, Apple filed a patent for a virtual "Remote" program that would turn your iPod/iPhone into an NES-style "Classic Controller" for use with games like Prince of Persia Classic.
Finally, Apple filed a third game-related patent for am app that would allow a current generation game system (such as the Xbox 360) to be controlled by an iDevice.
The patents were originally filed back in February, but Apple's intentions for the iPhone/iPod appear to track very closely with the Android-powered Ouya console. Hit the jump for a closer look at all three of Apple's patent designs.
[Source: Free Patents Online]