The phenomenon that is Kickstarter has changed the way we look at game development. In the first ever edition of "Kickstart This!" (we hope to make it a regular feature), we delve deeper into five projects that are being financed by gamers like you." We will try and focus on those we feel offer an innovative or exciting project in the hope that one or two may fiddle your fancy enough for you to give generously to the projects.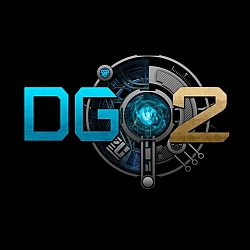 Defense Grid 2
Developer Hidden Path Entertainment is striving to make a sequel to its tower defense hit for Xbox Live Arcade, PC and Mac. While online tower games are almost as bountiful as first-person shooters, Defense Grid towers above the rest (pardon the pun) with its well designed levels and beautiful CGI models. While Hidden Path is hoping to raise a total of one million dollars for a full sequel, it has set their target at $250,000, which if hit will guarantee eight new levels for the original. Should they reach $500,000, the company will be able to develop a new engine and bring co-operative game play to the Defense Grid world.
For a mere $15, you will not only immediately receive a free copy of the original Defense Grid on Steam, but you will receive all updates generated by this Kickstarter campaign, including a full copy of the sequel. Should you be feeling very generous, $10,000 will see you listed as a Historical Backer. Not only that, but you will have your name, or the name of a loved one, embedded into the storyline. If this were not enough, you will also be invited to meet the developers in Bellvue, WA for their milestone review halfway through development.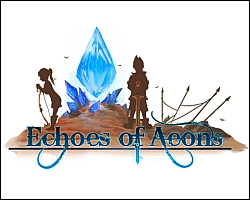 Echoes of Aeons
Echoes of Aeons is an action RPG that is hoping to capture the spirit of past games like The Legend of Mana and Muramasa: The Demon Blade. With a focus on beautiful artwork combined with over 20 hours of game play, Alchimia Studios is looking for $50,000, a small sum in gaming terms. For a donation of $10, you will receive a free copy of the game on one of the four available formats, iOS, Android, Mac or PC. For a mere $10,000, you will be credited as Executive Producer with all the luxuries that provides, including having an NPC named after you.
Pushing the game above others is the art direction, with the designers choosing a digital hand-painted approach to take full effect of the high number of high resolution screens currently kicking around. These gorgeous landscapes and characters will be accompanied by a moving score arranged by veteran composer Thom Sequoia, whose work can be previewed on the Echoes of Aeons Kickstarter page.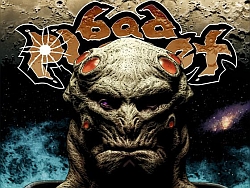 Bad Planet
With badass comic visuals straight from the pen of artist Tim Bradstreet, Bad Planet is an amazing comic book born from the imagination of author Steve Niles and actor Thomas Jane. The latter's company, Raw Entertainment, has teamed with Red Fly Studios, famous for Mushroom Men as well as various Wii ports, to bring the world of Bad Planet to video games. The game will place you in charge of the Convict, a lone Pheadon warrior who escapes an alien prison only to appear in Earth's atmosphere as a meteorite full of nasty, spider-like aliens, hurtling towards what is soon to become the next Bad Planet.
The team is looking for $575,000 to develop Episode One of the game, based on Volume One of the comics. The hyper gory alien slash-em-up will initially launch on Steam, with Xbox Live and PSN releases following soon after. The team hopes that if they are successful in developing Episode One, they could then use the groundwork to develop further episodes and expand the comic book mythology. A pledge of $15 will guarantee a copy of the game, while if you are feeling flush and are a fan of TV show Hung, $10,000 will buy you a VIP dinner with co-creator (and movie star) Thomas Jane and artist Tim Bradsheet (they do stipulate you have to get to Los Angeles yourself, though!).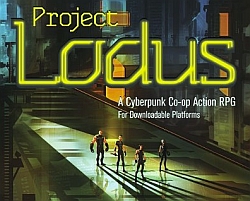 Project Lodus
This Cyberpunk RPG, which looks to owe a little to Team Fortress 2 for its visual style, is the pet project of Leviathan Industries. The studio has consciously positioned itself away from a world populated by elves, orcs and magic, ending up in a neo-dystopian future sci-fi realm that harkens to the likes of Blade Runner, Metropolis, and Dune. The story consists of four friends who travel underneath their utopian city on the planet Lodus, discovering the remains of advanced civilisations. They journey deeper down to try and uncover the secrets left behind long ago.
One aspect that makes this project stick out is that the development team of Garrett Schultz, Hans Pasricha and Cameron McAteer have hired Hollywood fight choreographers to motion capture the combat elements of the game. They do not wish to get bogged down in the world of stats, and so are embellishing a combat system akin to that found in Skyrim so that the player can focus on the kick-ass choreography. Leviathan is initially seeking the relatively small sum of $50,000 to just get the project off the ground in the hope that it can propel the production further with the likes of a demo. While a $10 donation will reward you with a wallpaper and credit in the final game, $5,000 will see you spending a day with the developers, helping design a weapon for the game, as well as getting a private lesson with their sword masters, one of whom taught Russell Crowe on Master & Commander.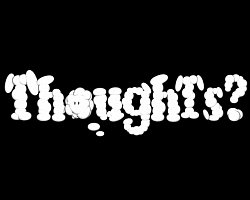 Thoughts?
Although this Kickstarter pitch is perhaps lacking compared to the others, the idea of Thoughts? intrigued me enough to read on. Besides, I love the underdogs. The concept for this 3D platformer is relatively simple; the most boring man on the planet has finally, FINALLY had one original, inspired thought. This intangible cloud of ideas must circumnavigate the dangers of the subconscious in order to be heard, battling against other mundane thoughts like Procastination or UTP (Urge To Pee) as they journey through different areas of the brain.
The developers have not made themselves known (beyond the mysterious Zac), but they are hoping to raise $11,000 for Unity3D Pro and Autodesk Maya licenses before working on other elements such as sound. While they may wish to have spent more time working on their Kickstarter plan, there is no denying the group's passion. As Zac says, "We are a young team, yes, but that does not mean we don't work as hard at what we do or care any less about it." $1 donation gets you a special thanks credit, while $15 will grant you a DRM-free version of the finished game. Dropping $2,000 will grant you EVERYTHING (including, bizarrely, a tweet-sized piece of dialogue and an in-game advertisement in the Dream level).
I hope all of these Kickstarters receive the funding they need, just to get some more potentially awesome self-started games out there. What do you think? Do any of these interest you? Are there any games on Kickstarter you'd like us to write about?"