Rumor: Rocksteady readying Silver Age-styled Batman: Arkham Asylum prequel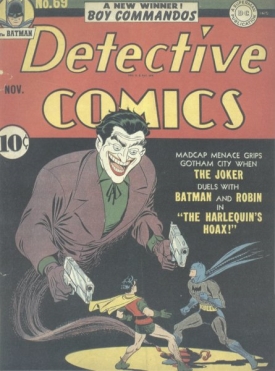 Maybe the joke's on us, but Variety is reporting that Rocksteady is planning to follow-up Batman: Arkham City with a prequel based on The Dark Knight's Silver Age showdowns with The Joker.
One question, though. Who would voice The Clown Prince of Crime now that Mark Hamill has said he's finished playing The Joker?
That wasn't answered in the Variety report, but their tipster did reveal a bit more about the game. First, it's said to be "highly stylized" and will feature cameo appearances from some of Batman's fellow Justice League of America members. The game is also quite early in development and will launch in 2014 (or possibly later) for next generation systems.
You know, next week's Comic-Con convention would be the perfect time to announce a new Batman game…
It's Dangerous To Go Alone! Read This.
A Commenter Is You!
Related Stories From ZergNet.com