As John Lennon sang, "So this is Christmas, and what have you done?" It is the time of giving and the season to be charitable, and what better present to give than to donate to a worthy gaming project? However, for all you grinches out there, never fear! Not one of our games is Christmas-themed, so you still have a dazzling array of genres to choose from. There are deadly floppy-eared pets in Super Bunny Insurrection, the Myst-esque atmospheric exploration game Dream, and music creation using galaxies in DJ Space. Then we've got an attempt to build a legendary arcade emporium in Scotland with the Epic Arcade Project, and, last but not least, the Gobstopper of games, GameTron 1000.
Remember though, a game is for life, not just for Christmas.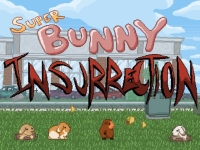 Super Bunny Insurrection
Want to play a game where you control a guinea pig named Joe who blew up a taco chain and unleashed a horde of cute killer bunnies upon the world?
If not, what's wrong, McFly? Chicken?
Like that late 80s pop culture reference, Super Bunny Insurrection harkens back to the SNES / Genesis era of awesome 2D platformers. The game features a traditional hand-drawn animated look which, although unpolished, gives a sense of commitment. Created by Jeff Mumm, who based the game on his webcomic Guinea Something Good, it features a variety of weapons, as well as dialog trees that have a dash of Monkey Island humour about them.
Mr. Munn is seeking a very conservative $10,000. The tiniest donation of $1 will grant you a GIF animation pack, while $5 will see you handed the first episode of the game (there will be more if he raises more money). The highest pledge of $5,000 or more will see you credited as producer, which gives you a custom in-game pet with whom Joe can have deep, philosophical conversations with – all of which you will be able to script yourself.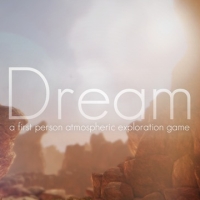 Dream
A first-person exploration game that has strong echoes of the likes of Myst and its sequels, Dream sees you take on the role of a young graduate who becomes obsessed with the wold he sees when he sleeps. Once unconscious, he must solve puzzles as well as tread through the non-linear narrative searching for answers, with exploration being rewarded with alternative endings.
Developer HyperSloth certainly has a beautifully crafted title in its claws, especially considering that Valve has tagged the game with their Steam Greenlight label. They have targeted a 2014 release on Steam, giving them over a year to develop it. So how can you help? Well, the UK outfit is seeking the modest amount of £20,000 (they are from the UK, so it is in British Pounds). Although they are rather vague about how the money will be spent, a pledge of £9 will allow you to pre-order the game on Steam, while £6 more will also bag you the soundtrack. The top tier of £500 will see the developers bestow you with a producer credit, a secret collectible item in-game, and a variety of goodies including postcards, t-shirts, and, because it is a game about dreams, a pillowcase.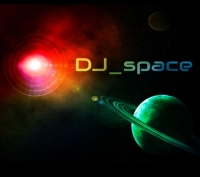 DJ Space
With Sound Shapes proving that music can be used in weird and wonderful ways within the game itself, this title from Welshman Martin Onions is geared for those who enjoy the techno club scene. The aim of the game is to create a universe full of celestial bodies, be it planets, gas nebula or stars, each with their own sound and colour, which will (hopefully) mix into something as beautiful as the heavens above. The finished game will feature over 1000 audio samples for you to fuse into a meticulous medley of music, which can then be exported to share with others.
In order to fulfil this galactic rhythm quest, Mr. Onions has targeted the small sum of £10,000 that will pay the programmers and artists who have been working on this project for two years. Realising the potential the title has on mobile devices, the team will also look to develop a DJ Space app for smartphones (and who knows, perhaps even a mobile version of the game; it certainly could be done).
For donations of £3, the price of a Big Mac, you will receive a digital copy of the game for Mac or PC, while for £300 or more (limited to five people) you will receive the game, an art book, and a soundtrack album. Your name will also be featured in the credits, and you can have the galactic music you create embedded within the game itself.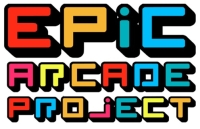 Epic Arcade Project
Back across the pond to the Scottish capital of Edinburgh, where a stalwart gamer named Barry Cuthbertson wants to create an Epic Arcade, one to rival the lively, neon-flooded gaming centres in Japan. Barry is dreaming big, not just a few arcade machines and some pinball in the corner; no, he wants 200 playable machines! All will be free-to-play after a £12.50 entry fee; and, good news for babysitters, children under 12 get in free with a paying adult. And while it will be based in Scotland's second largest city, he wants to recreate the buzz and atmosphere of his Tokyo counterparts, with plans to import Japanese-only machines and host competitions and marathon gaming sessions.
In short, Barry wants to bring gamers together again.
And his dream is not cheap. He is looking for £285,000 in order to secure a three-story building within the city centre that he and his team can transform into a gaming mecca. A small pledge of £10 or more will see you rewarded with a free one-day pass, while the top tier pledge of £1,950 or more (limited to 25 people) will see you bestowed with 2 lifetimes passes, as well as VIP invites to the opening launch party and all future events. When you think about it, it is actually money well spent!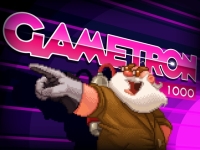 GameTron 1000
I promise, the "old codger" in the trailer is not Santa Claus, despite the white beard. He is Professor Pixel, the inventor of the GameTron 1000, a machine which generates every game ever! Essentially, it lets you play any number of genres, which will be different ever time, due to its random generator. There are thousands of different elements in the game, such as characters, environments and objects, meaning you will never play the same game twice.
The amazing bolt of 16-bit insanity is the brainchild of Mojo Bones based in London, and while it is being built as a single gaming experience for iOS, Android and PC, it will have integrated social media fetures that will allow you to tweet your wackiest gaming experience. It will also allow users to submit their own customised characters or objects for inclusion in the GameTron 1000.
The team has target a Q3 2013 release date, and are looking for £90,000 to help complete the game. Donations of £10 or more will receive a digital copy of GameTron 1000 and an official Backer Certificate, while £5,000 will see you create your very own character for inclusion in the game and in the game's logo that will be plastered on the opening screen and all merchandise, along with a host of other goodies.
But seriously, the GameTron 1000 is the future!
And that, my friends, is the final Kickstart This! of the year. We hope you have enjoyed gaming in 2012, and perhaps in 2013 you will be able to play some of the projects we have features in this section over the last few months. In a time when the economy has gone straight to hell, the world is possibly going to end, and Glasgow Rangers Football Club are forced to play in the lowly third division, it is sometimes good to take a step back and appreciate the people who work hard to create rather than destroy, to bring enjoyment instead of misery. If you can afford to, I hope you decide to help them achieve those creative goals and reach those targets.
Merry Christmas, and a Happy New Year!