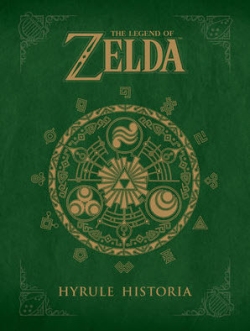 On the "Hardcover Advice and Miscellaneous" list that is. The top non-fiction book is actually Sonia Sotomayor's My Beloved World, a spot its held for three straight weeks. But that doesn't stop Dark Horse Comics from crowing about their "#1 New York Times Bestseller," which they've begun to do on their official blog.
Dark Horse also revealed that the highly anticipated history of The Legend of Zelda series will have a record print run approaching 400,000 copies and that as long as the book continues to sell, they'll continue to print it.
Hyrule Historia has everything a Zelda fan could ever ask for: "Never-before-seen concept art, the full history of Hyrule, the official chronology of the games, and an exclusive comic by the foremost creator of The Legend of Zelda manga, Akira Himekawa." It was released on January 29 and is available at retailers everywhere for a retail price of $34.99.