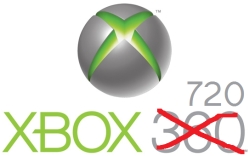 Adam Orth is the Creative Director at Microsoft Studios. But he might have trouble introducing himself over the next few days as his foot has become firmly lodged in his mouth.
Yesterday, Orth took to Twitter and expounded on the rumors that the Xbox 720/Durango would require a constant Internet connection. Since his gaffe, Orth has switched his account to private, but thankfully, a Reddit user was able to capture the offending tweets (with BioWare's Manveer Heir playing the part of the pissed-off public):
Orth: Sorry, I don't get the drama around having an "always on" console. Every device now is "always on". That's the world we live in. #dealwithit

Heir: Did you learn nothing from Diablo III or SimCity? You know some people's internet goes out right? Deal with it is a shitty reason

Orth: Electricity goes out too.

Heir: You've lived in LA, SF, Seattle… very connected places. Try living in Janesville, WI or Blacksburg, VA

Orth: Why on earth would I live there?
While Orth was using his personal Twitter account to disseminate his personal opinion, this exchange brings new meaning to the words "tone deaf." A lot of people do live in those places, Mr. Orth, and not all of them have a steady Internet connection (or any Internet connection at all, for that matter).
Microsoft has yet to make any official announcements about what features the Xbox 720/Durango will or will not include, but Orth's comments have lent quite a bit of weight to the rumors that the console will require an Internet connection. The Wii U launched in November without any kind of "always-on" requirement and Sony has previously promised one won't be used in the PS4. So this would put the Xbox 720/Durango in a very bad position.