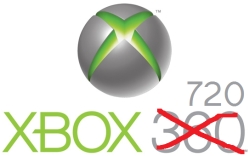 As Sony steams towards their February 20 announcement of the "Future of PlayStation," new rumors have emerged about Microsoft's next-generation offering, the Xbox 720/Durango.
According to Edge, an anonymous tipster has revealed a laundry list of details concerning Microsoft's next system:
The system's internals will include an AMD eight-core x64 1.6GHz CPU, a D3D11.x 800MHz graphics card, 8GB of DDR3 RAM, and a hard drive of unspecified size.
Games will ship on 50GB Blu-ray discs.
Each game will also ship with an activation code, locking out used game sales without some kind of re-authorization code.
The tipster also said that Microsoft plans to launch a "new, more reliably responsive" Kinect sensor alongside the Xbox 720/Durango.