About Warp Zoned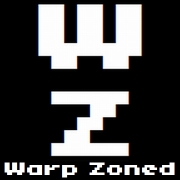 "What is the first video game?" It's a question that doesn't have a straightforward answer. Is it Pong? Maybe, but then what about Computer Space and Spacewar? Or do you go all the way back to Tennis For Two?
Whichever one is your answer, it's important to remember this history when discussing more modern video games. Warp Zoned is your pipeline from the earliest days of gaming to today, looking at how the games of the past reflect forward on the games of the present (and the future). In between, we deliver a healthy dose of news, reviews, previews, interviews, editorials, and features every day.
We're Warp Zoned, and we're glad to meet you. On that note… Meet the Warp Zoned Staff.
Warp Zoned Review Policy
Want the scoop on how we review games? It's right here.
The Best of Warp Zoned
If you're looking for some great articles by Warp Zoned's staff, we recommend starting here…