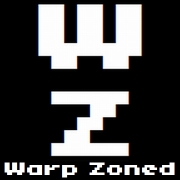 Do you have an obsession with video games? Do you have strong opinions about video games? Do you need an outlet for your strong opinions about video games? We're looking for talented writers who want to share their opinions about video games with the world.
Freelance Opportunities
Warp Zoned is always accepting pitches for freelance pieces, so if you've got a great idea for an in-depth report, an interview, or an editorial, please send an email to john AT warpzoned DOT com with the subject line "Warp Zoned Freelance Pitch" so we can consider it. We're especially interested in gaming's rich history and how the events of the past relate to the industry today.
Payment for freelance pieces starts at $5.00 per article and is fully negotiable.
Current Open Positions
If you're interested in applying for a position with Warp Zoned, send an email to john AT warpzoned DOT com with two writing samples and any links to previous writing experience. Please use the subject line "I Wanna Be a Warp Zoned Writer" when applying. Experience with WordPress is preferred, though not required.
Contributing News Editor – A Contributing News Editor will scour the wire looking for the day's most important news stories. Once they've acquired their targets, a Contributing News Editor is responsible for posting a minimum of one news article per day.
Staff Writer – Got an opinion? We want to hear it. Got a desire to tell stories about the game industry? We want to hear them. A Staff Writer is responsible for three feature articles (a review, a preview, an editorial, or some other major piece) a month. Press copies of the latest games and press passes to conventions are available to qualifying staff members.
We're not looking for volunteers at Warp Zoned. All staff members will receive a small bounty for every article written ($5.00 per feature article and $0.25 per news article).