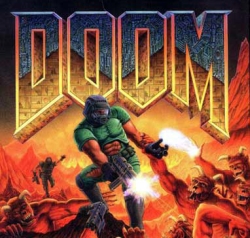 While Bethesda continues to deny that it was ever officially announced (even though it totally was), id Software's Tim Willits, and Bethesda's Pete Hines sat down with IGN at this weekend's QuakeCon to discuss id's decision to restart development on Doom 4.
According to Willits, Doom 4 has been dragged back to the drawing board because it was a bit schizophrenic. He also said: "Every game has a soul. Every game has a spirit. When you played Rage, you got the spirit. And [Doom 4] did not have the spirit, it did not have the soul, it didn't have a personality."
However, Pete Hines was much more to the point. When asked what kind of game Doom 4 was like before its reboot, he replied, "Not Doom 4."
After a brief pause, Hines continued: "If it was like the quintessential, 'yup, that's Doom 4,' then we wouldn't be having this conversation. But, it was something that we looked at and the id guys looked at and said, look, it's not even that something is necessarily bad. But is it good enough?"
Neither man would talk about the game's new direction (Willits only referred to it as id's "New Project"), but Hines said that id is "pushing the boundaries and challenging themselves." I'm sure the world expects nothing less from id's founder, John Carmack.