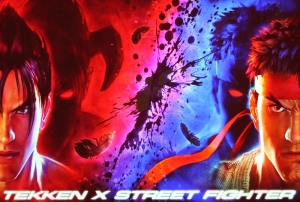 It's hard to believe it's only been three years since Namco Bandai announced Tekken X Street Fighter alongside Street Fighter X Tekken crossover. But it's true.
Both titles were first unveiled at the 2010 San Diego Comic-Con and while Capcom's contribution has come and gone, we've barely heard a peep out of Namco Bandai about their half of the project. Katsuhiro Harada, a Producer on the Tekken series, broke the silence by speaking to Siliconera this weekend.
According to Harada, the game is still in development: "We will say first off that the game is still in development, so you don't need to worry about that." However, Harada also said that Namco Bandai has no desire to talk about the game or its possible roster publicly: "We are making progress, but everything is secret so we can't say anything about that."
I suppose we should be thankful that Namco Bandai has even started development on Tekken X Street Fighter.