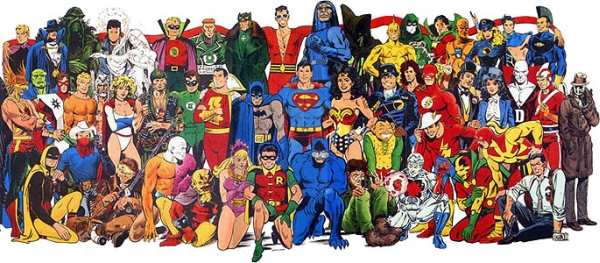 Two years ago, WB Games Montreal studio head Martin Carrier told reporters that his team was hard at work on multiple games based on DC Comics characters. Since then, we've learned that WB Games Montreal was busy bringing the Bat back to his younger days for this October's Batman: Arkham Origins. But don't worry, Warner Bros. has plenty of other games starring DC Comics characters in the works.
Kevin Tsujihara, the CEO of Time Warner, recently gave a presentation at the Bank of America/Merrill Lynch Media, Communications, and Entertainment Conference. As he was winding up his speech, Tsujihara revealed that Time Warner's video game arm has multiple projects in development based on DC Comics characters:
"And but we are on track to having a great year in games and we feel very good about where that's going. And as you said it's being driven – the new franchises that we are going to be zoning are going to be DC franchises. We think there is big opportunities to build off of what we are doing throughout the rest of the company in games as well."
Obviously, Tsujihara didn't reveal any specifics but Rocksteady has been awful quiet in 2013. They have to be working on something.