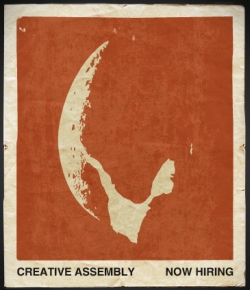 Creative Assembly has been hard at work on their mystery Alien project for more than two years now. But it looks like the game may have finally found a title as 20th Century Fox has applied for a trademark for "Alien: Isolation."
Per the US Patent and Trademark Office, the application doesn't just apply to video games, but also "downloadable ring tones, graphics, computer desktop wallpaper, computer screen saver software, mousepads, decorative magnets, eye glasses, and multimedia content." Eye glasses? Really? I'm going to go out on a limb and guess that this trademark application refers to an in-development video game.
Hopefully we'll have more information to share about Alien: Isolation, including an official announcement from Sega and/or Creative Assembly, soon.