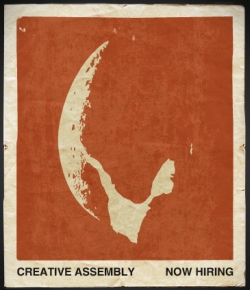 When 20th Century Fox filed a trademark application for "Alien: Isolation" yesterday, we all assumed it belonged to Creative Assembly's long-gestating Alien project. Now, a report on Kotaku has possibly revealed a few details about the game.
Citing an anonymous source within Sega, Kotaku's Jason Schreier is reportinfg that Alien: Isolation is definitely in development at Creative Assembly for current-generation and next-generation consoles (and presumably, the PC). According to Schreier's source, the game is an atmospheric first person shooter (a first for the studio) similar to BioShock and Dishonored. It will focus on "stealth and horror elements" and… it will star Ripley's previously unseen daughter, Amanda.
Owing to the title, a single Xenomorph will stalk Amanda Ripley for the majority of the game. Before the climactic showdown, she'll do battle with "clones and soldiers" using melee weapons. When she's overwhelmed, Amanda can use vents and lockers to hide. No wonder Ripley was drawn to Newt in Aliens.
If this report is true, it will be the first time that Amanda Ripley will appear in the expanded universe of the Alien films. Her picture was briefly seen during the Director's Cut/Special Edition of Aliens, when Weyland-Yutani executives informed Ripley that Amanda died while she was in hypersleep.