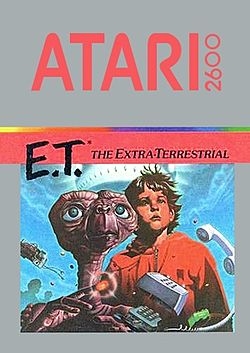 One of gaming's greatest mysteries, the mass burial of E.T.: The Extra-Terrestrial cartridges, will soon be solved – and only on Xbox. A documentary series, set to film in January, will attempt to unearth these fabled games from the New Mexico landfill in which they supposedly reside. The documentary will be exclusive to the Xbox 360 and the Xbox One as part of Microsoft's original programming initiative, and will air sometime in 2014.
For those of you who are not aware, here's the skinny:
E.T. the Extra-Terrestrial for the Atari 2600 is largely considered as a major contributor to the great video game crash of 1983. The game was an awful mess, and millions of copies went unsold. Then, in the middle of the night, Atari drove several garbage trucks full of the game to the small town of Alamogordo, New Mexico, and buried them in a landfill.
So are they really there? We'll all (well, those of us with an Xbox console) find out together next year when filmmakers Jonathan and Simon Chinn and director Zak Penn go in search of E.T.'s last home.