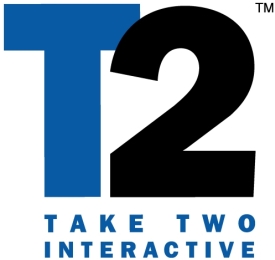 Take-Two Intereactive CEO Strauss Zelnick announced a trio of new titles during the company's quarterly financial report yesterday. But two we already knew about and the third will remain under wraps until this year's E3 Expo.
First, Zelnick confirmed that both of 2K's annual franchises would receive new entries in 2015. WWE 2K16 will be released for the PS3, PS4, Xbox 360, and Xbox One on October 27 while NBA 2K16 will be released for the PC, PS3, PS4, Xbox 360, Xbox One, and mobile platforms sometime in the Fall, though NBA 2K titles typically launch in early October.
The CEO also revealed the company will release a "new triple-A title" during their current fiscal year:
Throughout the coming year, we will continue to execute our proven strategy of launching a select array of the highest-quality titles, led by new annual releases of NBA 2K and WWE 2K; Battleborn, a groundbreaking new intellectual property from Gearbox Software; and a soon-to-be announced new triple-A title from 2K.
This unannounced game is likely in development at Hangar 13, Take-Two's newest internal studio. Rumor has it that Hangar 13 is working on Mafia III, but we won't find out for sure until next month. And we may not get to play it until early next year as Take-Two's fiscal year officially ends on March 31, 2016.
Finally, Zelnick confirmed that Gearbox's latest, Battleborn, will also be released during the current fiscal year. More details on the colorful (and character-ful) shooter will be revealed ahead of the E3 Expo and during the show itself.
So your big takeaway from this announcement should be that Take-Two Intereactive is going to have a big presence at the 2015 E3 Expo.
UPDATE: 2K Games has confirmed that their "new triple-A title" is actually XCOM 2, which is currently in development at Firaxis.