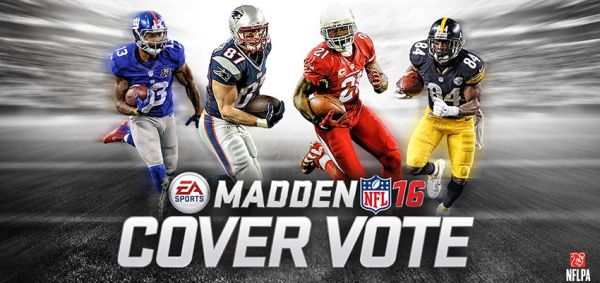 The preliminary round voting for the Madden NFL 16 Cover Athlete is over, which means its the end of the line for two of the four semi-finalists. The Internet has spoken and Steelers wide receiver Antonio Brown and Cardinals cornerback Patrick Peterson won't be part of today's online vote.
Instead, fans are encouraged to head to ESPN.com/MaddenVote to cast their lot behind Patriots tight end Rob Gronkowski or Giants wide receiver Odell Beckham. The polls are open all day and the winner will be announced during the 6:00 PM (Eastern Time) edition of SportsCenter.
Voting will surely be close as Gronk's got a shiny new Super Bowl ring, but Beckham is the owner of the most ridiculous catch in NFL history.