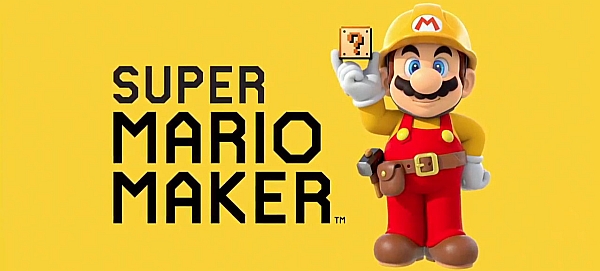 Nintendo's Shigeru Miyamoto and Takashi Tezuka stopped by the Nintendo Treehouse Live set yesterday to talk about Super Mario Maker and the two legendary developers dropped a few big Bob-Ombs.
First, they said that players won't be able to upload every course they create. Don't worry, Nintendo isn't putting any restrictions on what kinds of courses you can create in Super Mario Maker. But they are requiring that you can beat your own course before you upload it for the world. "It's only fair," said Tezuka.
But the big news is that the four ridiculously insane courses created for the 2015 Nintendo World Championships, along with other pre-built courses, will be included in Super Mario Maker:
Mr. Miyamoto & Mr. Tezuka just announced that the 4 #SuperMarioMaker courses from #NWC2015 will be in the game! pic.twitter.com/po3pHlHQ4C

— Nintendo of America (@NintendoAmerica) June 17, 2015
Super Mario Maker will be released for the Wii U on September 11.