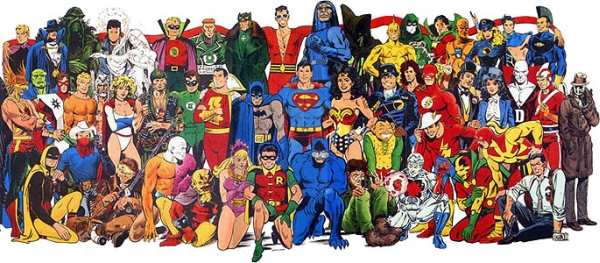 Way back in 2011, the head of WB Games Montreal told the world that his team was currently working on multiple unannounced games based on characters from the DC Comics Universe. Fast forward to 2013, and we found out that one of those games was Batman: Arkham Origins, a prequel to Rocksteady's revolutionary take on The Batman.
So what has WB Games Montreal been up to in the mean time? Making more games based on DC Comics character, of course! The developer recently announced a number of new job openings for two "AAA projects" set within the DC Comics Universe. If you've got the skills, you should head over to their Jobs Page and have a look.
It's probably safe to assume that WB Games has at least one more Batman game in the works, but the comic company's stable of superheroes will be getting the cinematic treatment next year in Batman V Superman: Dawn of Justice. So a high profile new game starring Superman, Wonder Woman, or even the Suicide Squad is always a possibility at this point.