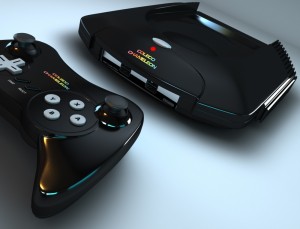 Back in December, Coleco and Retro VGS announced a partnership to bring the cartridge-based Retro VGS console to market as the Coleco Chameleon. Today, the two companies officially parted ways after rumors began to swirl that the Chameleon prototype wasn't ready for primetime.
Coleco explained their reasoning for wanting a split on Facebook:
Retro VGS has decided that the work that they have created is not sufficient to demonstrate at this time. Consequently, we can no longer proceed with the project and the Chameleon project will be terminated. This separation is amicable. We wish them luck in the future. We thank the gaming community for their continued support, input, vigilance and trust.
A pretty good overview of the controversy is available at Polygon, but the key takeaway is that Retro VGS likely used recycled parts from a Super NES and an old PCI Capture Card to fill out the Caleco Chameleon's shell during a recent demonstration at the 2016 New York Toy Fair. It's believed, and Coleco's statement backs this up, that the company doesn't currently have a working prototype of the system.
Where Retro VGS goes from here is a mystery, but presumably they'll continue working to finish their cartridge-based console.