Sonic Boom: Fire & Ice will be released on September 27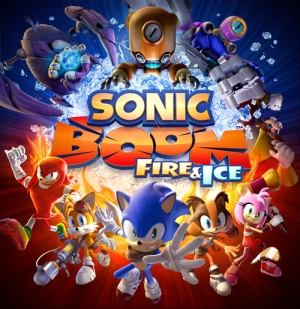 Originally slated for a Fall 2015 debut, the launch date for Sonic Boom: Fire & Ice was pushed into 2016 last September. This weekend, at the 2016 SXSW Gaming Expo, Sega confirmed that the Sanzaru-developed 3DS title will be released on September 27.
It's not exactly a speedy return for Sonic the Hedgehog, but the character (and his famed red sneakers) will hoof it to San Diego this Summer for a special Sonic 25th Anniversary Party on July 22. Taking place alongside the glitz and glamour of San Diego Comic-Con, Sega will treat fans to special guests, musical performances by Crush 40 and Hyper Potions, exclusive 25th Anniversary merchandise, and more.
Tickets can be purchased now through Universe.com for $25 apiece.
[Source: EGM]
It's Dangerous To Go Alone! Read This.
A Commenter Is You!