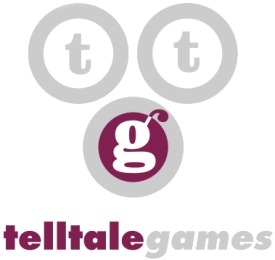 Telltale Games has been busy, busy, busy over the last few years. Since 2013, the developer has launched five different episodic titles (The Wolf Among Us, The Walking Dead Season 2, Tales From the Borderlands, Game of Thrones, and Minecraft: Story Mode), and they don't seem to have any plans for slowing down. This year, Telltale will release the final episode for Mincraft: Story Mode, along with The Walking Dead: Michonne and maybe even Game of Thrones Season 2. They'll also release the first episode of a brand new Batman series this year, possibly their biggest game ever.
Telltale CEO Kevin Bruner recently sat down with Kotaku Australia to discuss the company's future, and he had a lot to say about the Caped Crusader:
"Our Batman series is looking fantastic. I think it might become one of the best things we've ever done. I can't go into much detail, but the Batman team is amazing and they are really on top of it. It's not like any other Batman game out there. This game really explores all aspects of Batman, not just the the 'fighting in the suit' side of him. There's a lot of subplots to explore and some really amazing choices that have a big impact on the story being told. I really think it might be the peak of the mountain for us so far."
Working on a Batman game is clearly a dream for Bruner, but the executive dreams big, and he has a number of other projects that he'd love to be working on:
"Personally, I'm on record saying how much I'd love to make a Telltale Star Wars game. I've made Star Wars action games in the 90s when I worked at LucasArts, but a Telltale Star Wars game would be a dream come true. And Bond. James Bond would be freaking awesome. And Fletch. And Chinatown. Oh, and The Shining."
Until just this moment, I never knew how much I wanted a game based on The Shining. Batman: A Telltale Game Series will make its debut sometime in 2016.