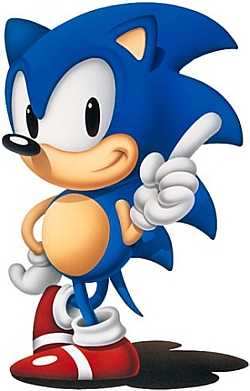 Sonic made his worldwide debut in 1991's Sonic the Hedgehog for the Sega Genesis. Since then, the "Blue Blur" has starred in dozens of games, and he's also appeared on television and in comic books. Naturally, developer Sonic Team has big plans for a character with such long-running popularity.
Speaking to Famitsu (as translated by Soah City), Takashi Iizuka, the Head of Sonic Team, said his team is hard at work on a completely new game starring everyone's favorite hedgehog:
Famitsu: Finally, our last question – please tell us about Sonic's future.

Iizuka: We at Sonic Team – are developing a completely new game, as well as developing a full movie, actively done by Sony Pictures, and animation on Sonic Boom. We are also ready to improve sponsor ties.

The most important thing is not the fact the series survived for 25 years, but how many games was developed.

Our goal – add something new and overcome any potential hardships.
Sega is holding a huge 25th Anniversary Party for Sonic during this year's San Diego Comic-Con on July 22. It's a safe bet that the next Sonic game from Sonic Team will be announced there.
But don't forget, the Sanzaru-developed Sonic Boom: Fire & Ice will be released for the 3DS on September 27.