PlayStation VR will launch on October 13 and several surprising games revealed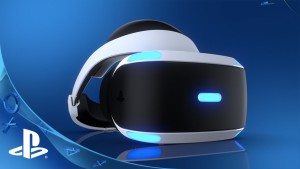 Sony's next big thing, the PlayStation VR, made a splash during their 2016 E3 Press Conference. Firstly, the consolemaker announced that the virtual reality headset will be released on October 13, 2016 at a price point of $399. Sony also showed off several trailers for upcoming VR projects, including a few surprises.
So be sure to take a look at trailers for Batman: Arkam VR, the first person shooter Farpoint, Here They Lie, and Star Wars: Battlefront – X-Wing VR Mission after the break.
It's Dangerous To Go Alone! Read This.
A Commenter Is You!