Pikmin 4 is "hard to fit" into Nintendo's list of priorities, but they haven't forgotten about it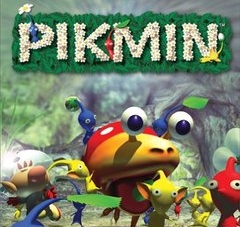 Pikmin 4 has been a tricky game to pin down. First announced in 2014 as part of a Shareholder Q&A, Nintendo's Shigeru Miyamoto would go on to tell the media that it was "very close to completion" in September 2015. So what happened to it? In the ten months since, we've heard nothing about the next entry in the Pikmin franchise.
Thankfully, Game Rant tracked down Mr. Miyamoto at this year's E3 Expo to ask him about Pikmin 4. Being his usual candid self, the famed developer confirmed the game is still in development, however, he also admitted that Nintendo has been having trouble fitting into their schedule:
"Yes, you are right, and we're working on [Pikmin 4]. So, you know, when we're in development we have to create a list of priorities and it has been hard to kind of fit that into that list, but we're hopefully starting to see that on the list now."
Pikmin 4 was originally announced for the Wii U, but with Nintendo's NX console scheduled to launch in March 2017, it's possible that Pikmin 4's placement on the priority list could be a sign the game is moving to the new console. Nintendo has promised to reveal a bit more about the NX this Fall, but a one-two punch of Zelda: Breath of the Wild and Pikmin 4 would certainly help the new platform make a name for itself.
It's Dangerous To Go Alone! Read This.
A Commenter Is You!