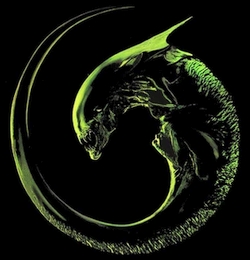 FoxNext Games, 20th Century Fox's latest game publishing label, has announced that a new shooter based on the Alien film franchise is in the works. The unnamed game is in development for the PC and consoles at Cold Iron Studios, a small development studio that was recently acquired by FoxNext.
"Cold Iron Studios has amazing design, craftsmanship and development talent that we are excited to welcome at FoxNext Games as we pursue our goal to build a multi-platform, multi-genre portfolio of great games," said Aaron Loeb, the President of Studios at FoxNext Games. "I am a personal fan of Cold Iron's previous work and all of us at FoxNext Games are thrilled to be working with them as they create an action-packed persistent world, steeped in the mysteries of this beloved Alien universe."
"We believe in FoxNext's vision and we are thrilled about the opportunity to explore an amazing and rich universe," said Cold Iron's CEO, Craig Zinkievich. "Our background in building online worlds and taking established franchises to the next level in interactive entertainment is a precise fit with our product roadmap ahead; we can't wait to share more information soon."
The infamous Aliens: Colonial Marines was the last time a game publisher released a shooter set within the Alien universe. Colonial Marines was released in 2013 by Sega and Gearbox, and it's troubled development history has become the stuff of legend. Hopefully, Cold Iron's Alien project has a brighter future ahead of it.