All Articles:
Metal Gear Survive
Without Hideo Kojima at the helm, Konami's Metal Gear Survive didn't receive the warmest of receptions when it was revealed last month. But the publisher is pressing forward, and they even held a splashy gameplay demonstration for the zombie-centric spinoff during last week's Tokyo Game Show.
The 15-minute video is now available online, and it focused on a co-op mission dedicated to "co-op stealth, infiltration and defense tactics, and special new equipment and weapons":
In this world exclusive, Metal Gear Survive takes to the stage for the first time at TGS 2016. Join a squad of four players as they work together on a mission to infiltrate a dilapidated compound and then defend it from the onslaught of relentless creatures. Using co-op stealth, infiltration and defense tactics, and special new equipment and weapons, the squad provides a glimpse of both new and familiar survival gameplay elements that form Metal Gear Survive.
Metal Gear Survive will be released for the PC, PS4, and Xbox One sometime in 2017.
After Hideo Kojima and Konami parted ways, the famed developer hooked up with Sony for Death Stranding, an original game that once again explores deep political and intellectual themes within the framework of a video game. Meanwhile, Konami took the Metal Gear franchise and quite literally added zombies to it from thin air.
Announced earlier this week at Gamescom, Metal Gear Survive takes place in the immediate aftermath of Metal Gear Solid V: Ground Zeroes, but instead of following Snake, players will take control of four characters attempting to survive an invasion of Motherbase by interdimensional zombies.
And no, I'm not kidding…
Metal Gear Survive picks up from the ending of Metal Gear Solid V: Ground Zeroes, to an alternate timeline caused by unexplained wormholes forming in the sky. Players find themselves on distorted desert landscapes full of massive half-formed structures, living biological threats, and the remains of a once strong military force now litter the landscape.

In a struggle to stay alive on this harsh terrain filled with deadly creatures, soldiers who were previously on Motherbase now must work cooperatively in order to survive. Metal Gear Survive continues the pedigree of Metal Gear Solid V's highly praised gameplay design, with a unique blend of stealth and co-op play mechanics. Players can strategically manage massive threats with the help of four-player online cooperative play. New weaponry will also be introduced to combat charging creatures and lethal environments as well.
Metal Gear Survive will be available for the PC, PS4, and Xbox One sometime in 2017.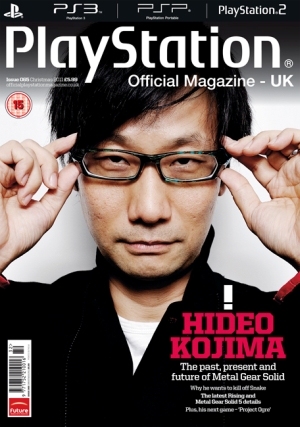 Konami and Hideo Kojima issued a joint statement yesterday in the hopes of quieting down rumors that the developer will leave the company after the completion of Metal Gear Solid V: The Phantom Pain. Unfortunately, what wasn't said by either side has overshadowed any firefighting they attempted to do.
In the statement, Kojima said that he is "100% involved" in the development of The Phantom Pain and that his goal is "to make it the greatest game [he's] directed to date." However, Kojima did not address rumors that he is leaving Konami and no mention was made of Silent Hills, his upcoming collaboration with director Guillermo Del Toro.
Konami reiterated Kojima's stance and said he will "remain involved [with The Phantom Pain] throughout." Like Kojima, the publisher did not go into details on what the developer's future with the company will be. A few weeks ago, Kojima said he considers The Phantom Pain the "final" Metal Gear game and that he won't design any future entries in the series. The developer has made this claim before, but it looks like Konami believes him this time as the publisher officially announced an untitled new game in the franchise that won't have Kojima at the helm. A hiring push to find people to fill out the new Metal Gear team has already begun.
Whatever happens, both parties agree that Metal Gear Solid V: The Phantom Pain will launch as scheduled on September 1. The full text of their joint statement can be found after the break. (more…)