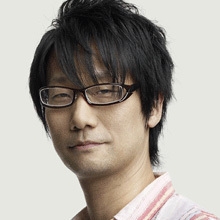 A mountain of evidence has accumulated over the last six months about Hideo Kojima's pending split from Konami, and now it looks like it's official.
According to the Nikkei (via Wired), Japan's largest financial newspaper, Kojima finally left Konami on December 15. The newspaper also learned that the veteran developer plans to start his own studio with several of his colleagues from Kojima Productions. The name of Kojima's next venture is currently under wraps, but the Nikkei report said the team is in "final negotiations" to produce a game for Sony's PlayStation platform (presumably the PS4). Though it's important to note that this doesn't rule out a PC or Xbox One release for Kojima's next game.
Kojima began his illustrious career at Konami in the mid 80s, quickly rising to a lead developer on the original Metal Gear. Over the next three decades, he directed nearly a dozen sequels, as well as branching out to other projects like Zone of the Enders, Snatcher, and Policenauts. Kojima was set to produce his next side project, Silent Hills, alongside film director Guillermo Del Toro, but it was canceled by Konami in the Spring.
We don't know what Kojima has planned for his new studio, but I'm sure many would like to see him continue the ideas found in Silent Hills in some form.