All Articles:
Pokemon Super Mystery Dungeon

Two games from Nintendo themselves highlight this week's Nintendo Download.
Tennis anyone? Mario Tennis: Ultra Smash will be available to download tomorrow through the Wii U eShop. Players will be able to serve it up with Mario and all his pals once more with brand new moves (the Jump Shot), new powerups (the Mega Mushroom), and new modes (the randomness of Mega Battle).
Over on the 3DS eShop, players will be able to download Pokemon Super Mystery Dungeon, a new entry in the dungeon-crawling franchise, beginning tomorrow. The roguelike game will include 20 playable Pokemon, and all 720 Pokemon will play a role in the story.
Finally this week, two other interesting retro-style games are now available to download on the Wii U. Super Street Fighter II Turbo Revival is a Virtual Console re-release of the Game Boy Advance remake of the Super NES port of the arcade classic. That's a mouthful, but it's also a pretty good version of one of the best one-on-one fighting games of all time. Also available today is Typoman, a side-scrolling adventure that requires players to lift and shift letters to advance.
More information on all of these games (and a few other new releases) can be found after the break. (more…)

"Do or do not. There is no try."
After an absence from gaming for more than a decade, it's time for the return of the Star Wars: Battlefront franchise on the PC, PS4, and Xbox One. Did DICE recapture the old magic that made the series a fan favorite? We won't know for sure until Tuesday, but I do know that the Vader-emblazoned PS4 500GB + Star Wars: Battlefront Limited Edition Bundle is a beautiful piece of hardware. A regular PS4 500GB + Star Wars: Battlefront Bundle will also be released this week.
Also available this week is a pair of Nintendo exclusives on Friday. Pokemon Super Mystery Dungeon for the 3DS is the latest dungeon-crawling roguelike starring those lovable Pokemon. Meanwhile, Mario Tennis: Ultra Smash serves up another Mario-filled tennis tournament on the Wii U in place of the delayed Star Fox Zero.
Finally this week, we've got plenty of familiar games in new places…
A complete list of this week's new release can be found after the break. (more…)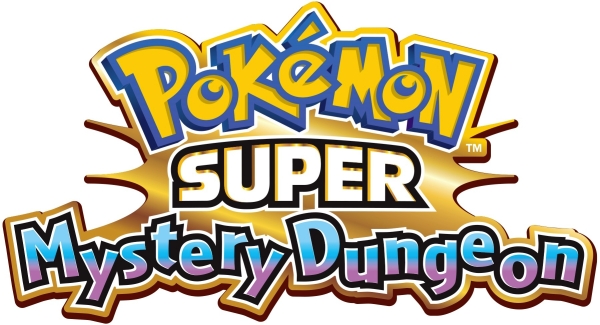 It looks like Nintendo has another Pokemon Mystery Dungeon game in development as the publisher announced a Winter 2015 release for Pokemon Super Mystery Dungeon today. Coming exclusively to the 3DS, Pokemon Super Mystery Dungeon will include all the randomized dungeons you can handle:
Players can look forward to even greater, randomly created dungeons that change each time they enter. In Pokemon Super Mystery Dungeon, players will battle alongside Legendary and Mythical Pokemon to save the world in a sweeping tale of adventure and mystery.
More details about Pokemon Super Mystery Dungeon will be announced soon.