All Articles:
Skylanders BattleCast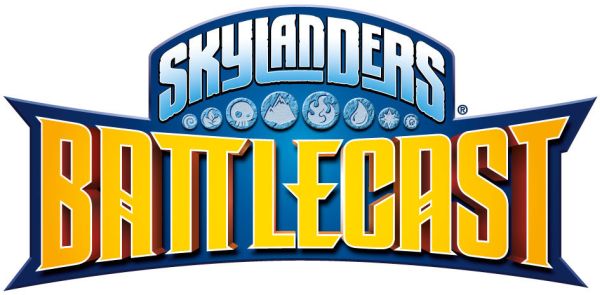 It looks like Activision is launching more than one big game today, as the megapublisher has announced that Skylanders BattleCast is now available to download for iOS and Android devices.
Skylanders BattleCast is a free-to-play collectible card game where players will be able to build their decks by purchasing 8-card Booster Packs and 22-card Battle Packs. But in a twist, players will be able to buy these packs either digitally or as actual physical cards that can be scanned into the game:
In Skylanders BattleCast, players simply download the game from their mobile app store and can begin their quest to become the ultimate BattleCaster. To enhance gameplay, players can purchase Booster Packs and Battle Packs from local retailers or digitally from the game. The special card packs bring Skylanders BattleCast cards to life in a magical way as players scan their physical cards with their mobile devices to watch cards spring to life through augmented reality. Amplifying the experience, the game also allows players to add cards to an in-game digital spell book. By collecting more cards, players will have more pieces to customize their deck for battle!
Designed by "a team of experts across video game design, physical card game design, pro card players, and top card artists," Skylanders BattleCast has a little something for everyone, including online PvP play and a large single-player campaign. And now that it's officially launched, that single-player campaign also includes a new realm (Kaos Island) and a big new boss fight with Kaos.
Having captured the hearts and minds of mobile gamers everywhere with Hearthstone, Activision is looking to do it again in 2016 with Skylanders BattleCast.
Like Hearthstone, Skylanders BattleCast will be a free-to-play collectible card game for mobile devices. But unlike Hearthstone, Activision plans to print physical cards for Skylanders BattleCast that players will need to scan to add to their digital collection. These physical cards can be collected and traded outside the app, and digital packs can be purchased to further augment your card collection.
Writing on the Activision Games Blog, the publisher also revealed they are consulting pro card players and experts in physical card game design to make sure they get it right:
Alongside the talented development teams behind the Skylanders franchise, we've assembled a team of experts across physical card game design, pro card players, and the top card artists to help create an authentic card battle experience with Skylanders BattleCast.
We don't know exactly how Skylanders BattleCast will work just yet, but this commitment is an encouraging sign. Even though the full game won't be available until 2016, players will get a chance to try out Skylanders BattleCast beginning September 20 by downloading a special preview app through their iOS or Android device.