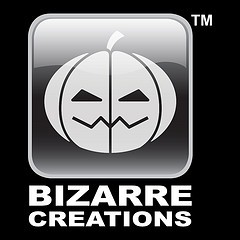 Activision has spent the last three months looking for a buyer for British development team Bizarre Creations. Yesterday, with no buyer in sight, the publisher told Develop that they've recommended the studio for closure. And Bizarre has responded that they've accepted this decision.
The future of the Bizarre team is rather murky at this point, but Coddy Johnson, Activision Worldwide Studios' chief operating officer said, "We're offering the studio as many resources as possible, including counselling, external placement services and external career fairs."
Bizarre released two games in 2010 that underperformed their rather lofty expectations. Blur was pitched as "Mario Kart for adults," but most adults indicated that they'd rather play Mario Kart. And November's James Bond 007: Blood Stone was overshadowed by last year's other Bond game, a remake of GoldenEye 007.
Everyone here at Warp Zoned hopes the people at Bizarre land on their feet soon.