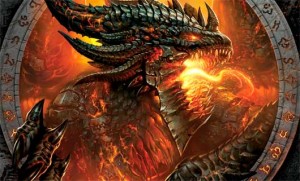 Though it comes as no surprise, Blizzard Entertainment has done it again with its fourth installment of its highly successful PC game World of Warcraft. With World of Warcraft: Cataclysm, Blizzard has set record monthly sales for PC-games, selling more than 4.7 million copies in its first month.
According to internal company records, one-day sales of the game upon its release were more than 3.3 million. Before the release of its third expansion, World of Warcraft had over 12 million subscribers, which makes sense considering its second expansion, Wrath of the Lich King, previously held the title of fastest-selling PC game of all time. Cataclysm has since broken that record.
Cataclysm brings new quests and lands for players to explore, and Blizzard CEO and Co-founder Mike Morhaime has called it their "biggest and most ambitious expansion yet." Blizzard's loyal community have helped to maintain World of Warcraft's position as the "world's most popular subscription-based MMORPG," and with this recent news, it doesn't appear to be moving from that position any time soon.