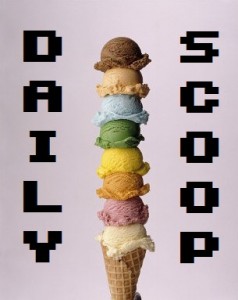 I'm bringing you today's Daily Scoop live from my hotel room at MAGFest! I should be watching a screening of the live action Mega Man film, but I slept in instead. D'oh!
Anyway, today's Amazon Deal of the Day in video games is a download of Reign: Conflict of Nations for the PC. The price is…ahh…currently unavailable for some reason, but if it's something you're interested in, keep tapping F5.
In the meantime, Kingdom Hearts fans can check out today's shirt.w00t.com t-shirt, which I'm assuming is a pretty cool looking Keyblade. If I'd ever played the games, I'd probably be drooling over the shirt – and even without playing them, I think it looks pretty cool.
Wear this shirt: while waiting for your significant other at the end of a Valentine's Day scavenger hunt.
Mike Gutierrez and I are off to try to find some treasure chests. If you're at MAGFest, say hello!