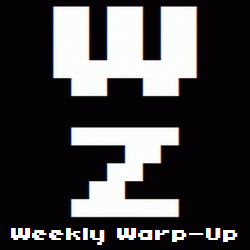 No, that's not a typo. Welcome to the Weekly Warp-Up, your weekly wrap-up of the biggest and the best articles posted at Warp Zoned this week…
Get Warp Zoned!
It's been a week of firsts for Warp Zoned. Our readers got a chance to duck down the green pipe into the minds of our staff eight days ago. And in this inaugural edition of the Weekly Warp-Up we highlight another first, the premiere episode of our podcast, the creatively named Warp Zoned Podcast, which was uploaded yesterday.
We also took a look at brain training games this week. Where they've been, if they really make you smarter, and where they're going in the future in X-Raying the Brain Training Trend.
Reviewed!
It's a Secret to Everybody
Get New Games!
Just Plain Awesome
Announced!
The Download
And Finally…