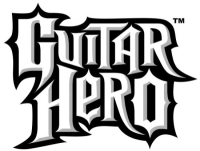 For the first time since the franchise launched in 2005, a new Guitar Hero game will not be released this year.
This news comes out of Activision's quarterly financial briefing, where the publisher has revealed that it has disbanded its Guitar Hero business division and canceled the Vicarious Visions-developed Guitar Hero 7.
True Crime: Hong Kong, the United Front-developed reboot of Activision's answer to Grand Theft Auto, has also been given the axe. Eric Hirshberg cut right to the point when explaining the reason behind the cancellation when he said "[True Crime: Hong Kong] just wasn't going to be good enough."
While not a cancellation, COO Thomas Tippl also revealed that the Tony Hawk series will also be taking 2011 off.