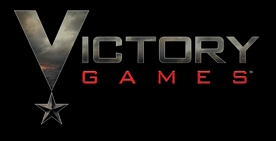 Electronic Arts relaunched the official Command & Conquer website and revealed that they've passed the development reins of the franchise to their latest internal studio, Victory Games.
Victory Games will be headed up by Jon Van Caneghem, the founder of New World Computing and creator of the Heroes of Might & Magic series. When asked about his role in creating a new Command & Conquer game, Caneghem had this to say:
I can tell you it's a Command & Conquer game for the PC, but we're not yet at a stage where I can go into any details—we'll be prepared to make a more formal announcement later in the year. We're not just working on a game, though. Our general focus is on the future of Command & Conquer. That means updating a lot of the core technology to create a stable base for future development, and leveraging that work on this first game.
As Caneghem doesn't reveal many specifics about the next Command & Conquer game, I think it's safe to assume we won't be playing it in 2011.