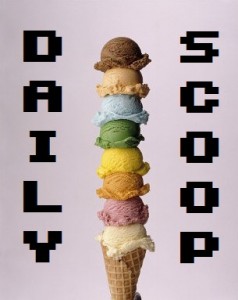 It's Friday, YAY! And I'm in love…with Radiant Historia. This JRPG by Atlus has two of my favorite things: time travel and steampunk. Need I say more?
Today's Amazon Deal of the Day in video games is Hori's Xbox 360 Real Arcade Pro EX. This "hi-end next generation arcade style controller" even has an expansion port for your headset so you can still chat with your buddies. It's $84.99 down from $129.99, which is a pretty good deal.
Also awesome today is that John Scalzi's Old Man's War is being adapted for the big screen. Scalzi's book series is heavily influenced by video games (and is super awesome), so this is definitely something gamers can start getting excited about.
Not much else going on today, but I love this t-shirt from Snorg Tees: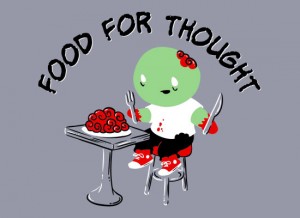 I know zombies are, like, so hackneyed these days, but whatever. I think it's hilarious!