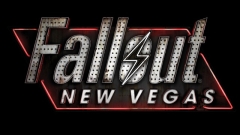 Sony has performed their weekly update to the PlayStation Store and dropped a ton of DLC onto gamer's laps… especially those that love RPGs and games with RPG elements.
The big release this week is the addition of the "Dead Money" DLC expansion for Fallout: New Vegas. The pack was previously exclusive to the Xbox 360, but Bethesda has said that all future expansions will be released simultaneously on the PC, PS3 and Xbox 360. But for fans of classic RPGs, the bigger news is that Xenogears has been added to the PSone Classics section of the shop. The game is currently selling for over $100 on eBay, so the PlayStation Store's $9.99 price tag is incredible.
More RPG fun can be found in two of the demos uploaded this week. Sega has released a demo of Yakuza 4, their open world game with RPG elements; while EA has added a demo of Dragon Age II. Non-RPG demos Lego Star Wars III and MLB 11: The Show.
As far as new releases go, Sony has added a trio of titles: Space Ace, a spiritual sequel to Dragon's Lair; Days of Thunder: NASCAR Edition, a racing game based on the 20 year old movie; and Alien Breed 3: Descent, a good old-fashioned space shooter.
Finally, the voting for the first annual PSN Gamer's Choice Awards has begun. Don't forget to vote!
More information on all of this week's new releases can be found after the break and all the details about this week's game add-ons can be found at the PlayStation.Blog.
Downloadable PS3 Games
Space Ace ($9.99)
Space Ace, the followup to Don Bluth's legendary Dragon's Lair, can now be enjoyed from the comfort of your couch. This fully arcade authentic version includes all of the original scenes you've come to enjoy, and even an all-new global high scores list so you can show how well you handle Ace's laser gun. Other bonuses include a full watch feature to sit back and enjoy Don Bluth's stunning animation. (ESRB Rated E10+)
Days Of Thunder: NASCAR Edition ($9.99)
Days of Thunder NASCAR Edition gives you the opportunity to go against NASCAR Sprint Cup drivers, including Jimmie Johnson and Tony Stewart, and the drivers from the iconic film. Featuring single-player and online modes, take to the wheel as one of the hottest drivers on the circuit to prove that you can't stop the thunder! (ESRB Rated E)
Alien Breed 3: Descent ($9.99)
Alien Breed 3: Descent is the final explosive chapter in the Alien Breed series, and is a science fiction arcade-shooter with an epic story, swarms of alien enemies, high-impact weapons, and stunning environments. In addition to the thrilling conclusion to the single-player campaign and the relentless Survivor modes, the game offers action-packed, online or local two-player co-operative modes. (ESRB Rated T)
PSone Classics
Xenogears ($9.99)
Take up arms using powerful ""gears"" and help Fei Fong Wong regain his lost memories in this RPG classic. (ESRB Rated T)
Downloadable PSP Games
YS: I & II Chronicles ($24.99)
Play the first two games of the critically-acclaimed Ys series in one great package. The graphics have been reimagined in highly-detailed hand-drawn 2D and the soundtrack newly rearranged, while returning fans have the option of playing with the original music or using alternative character art. Four difficulty levels and a time trial mode have also been added. (ESRB Rated T)