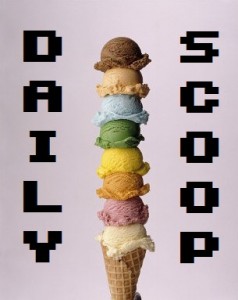 I may be wrong, but wasn't spring supposed to start on Sunday? Then why is it snowing? I am not amused with this turn of events. This snow is making me want to be home, cuddling in bed, playing an RPG on the DS while eating a grilled cheese. Well, maybe not eating in bed. Wait, I'm an "adult" now – I'll eat wherever I want!
Anyway, I don't even know if it's worth mentioning today's Amazon Deal of the Day in video games, which is – again – EA's Monopoly Streets for the PlayStation 3. Today it's $19.99, as opposed to yesterday's $35.39. Strange indeed.
Well at least there's an awesome t-shirt! Today's shirt.w00t depicts what it was like on a Bowser-operated construction site: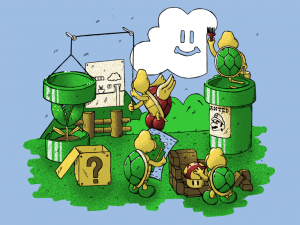 Do want.