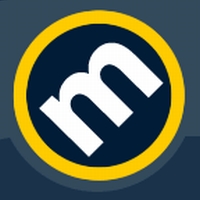 MetaCritic has added a new feature to their review score aggregation: Developer Scores.
The website, which in the past has been used to award or deny bonuses to developers, has created Developer Profiles for every credited member of a game's production. The aggregate score for each developer pulls together the scores from every game they're credited on, resulting in some often hilarious missteps.
For example, Nintendo's Shigeru Miyamoto has a score of 80 due to his supervisory role on all of the Mario spinoffs. Meanwhile, Cliff Bleszinski has a much better score of 86, but his credits are incomplete. Even video game voice actor extraordinaire Nolan North has a score. While the man's voice work rarely has an effect on the final review score, he has still pulled down a respectable score of 73 (especially considering the fact he has Terminator Salvation on his resume).
The credits list for each developer is pulled from GameFAQs, a sister company to MetaCritic. Like the IMDB, GameFAQs encourages users to add and correct credits through a handy web form.
The credits list for any title can be found under the "Details & Credits" tab at the top of every game profile.