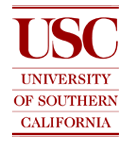 For its April 2011 issue, GamePro teamed up with The Princeton Review to determine the best Video Game Design Study programs in North America. The University of Southern California (USC) took the top spot in both the undergraduate and graduate school rankings. The University of Utah, the Rochester Institute of Technology (RIT) and Drexel University also appear on both lists.
The rankings were compiled through a survey that covered a wide range of topics, from academics and faculty credentials to graduates' employment and career achievements. The quality of the curriculum, faculty, facilities and infrastructure was also examined as well as scholarship, financial aid and career opportunities. In total, more than 150 schools offer some kind of Video Game Design coursework.
The complete top ten for both undergraduate and graduate programs can be found after the break. More information on the schools selected can be found at the GamePro article or at The Princeton Review report.
Top 10 Undergraduate Schools for Video Game Design Study
1. University of Southern California (Los Angeles, CA)
2. University of Utah (Salt Lake City, UT)
3. DigiPen Institute of Technology (Redmond, WA)
4. The Art Institute of Vancouver (Vancouver, BC, Canada)
5. Michigan State University (East Lansing, MI)
6. Worcester Polytechnic Institute (Worcester, MA)
7. Drexel University (Philadelphia, PA)
8. Champlain College (Burlington, VT)
9. Rochester Institute of Technology (Rochester, NY)
10. Becker College (Worcester, MA)
Honorable Mentions:
Georgia Institute of Technology (Atlanta, GA)
North Carolina State University (Raleigh, NC)
Rensselaer Polytechnic Institute (Troy, NY)
Savannah College of Art and Design (Savannah, GA)
Shawnee State University (Portsmouth, OH)
Top 10 Graduate Schools for Video Game Design Study
1. University of Southern California (Los Angeles, CA)
2. University of Central Florida (Orlando, FL)
3. Southern Methodist University (Plano, TX)
4. Rochester Institute of Technology (Rochester, NY)
5. Drexel University (Philadelphia, PA)
6. University of Utah (Salt Lake City, UT)
7. University of California, Santa Cruz (Santa Cruz, CA)
8. Savannah College of Art and Design (Savannah, GA)
9. Parsons The New School for Design (New York, NY)
10. The University of Texas at Dallas (Dallas, TX)
Honorable Mentions:
Academy of Art University (San Francisco, CA)
DePaul University (Chicago, IL)
DigiPen Institute of Technology (Redmond, WA)
Georgia Institute of Technology (Atlanta, GA)
Massachusetts Institute of Technology (Cambridge, MA)