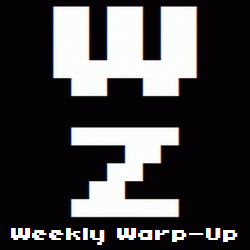 No, that's not a typo. Welcome to the Weekly Warp-Up, your weekly wrap-up of the biggest and the best articles posted at Warp Zoned this week…
Get Warp Zoned!
Mike Gutierrez, Nicole Kline, and Ryan Littlefield are joined by West Coast Editor Adam Woolcott for a lively discussion during Episode 5 of the Warp Zoned Podcast. They discuss what they're playing, focusing on Killzone 3 and Radiant Historia, as well as the continued discussion of – what else? – Pokemon! They also talk about what's coming out over the next few weeks, and encourage you to read their article about what they're excited about.
But what about other gamers? What do they get excited about? We studied the different types of gamers out there in an in-depth report imaginatively titled Gamer Types.
Finally, the Lego Star Wars series will jump to lightspeed back into stores this month after a six-year hiatus. We examined every brick in a hands-on preview of Lego Star Wars III: The Clone Wars.
Hit the jump for the rest of the Weekly Warp-Up.
The Week in Reviews…
The Week in New Games…
Amazing Paperboy Delivers (the Week's News)…
A lot of Game Developers Conference discussion in this week's news.
At the Movies
A lot of movie adaptation news screened for us this week including:
It's a Secret to Everybody…
And Finally…
Irish indie rocker Big Monster Love loves Sonic the Hedgehog. He loves him so much that the sneakered speedster actually influenced the video for his song "Free Gaff Forever." Good tune too.