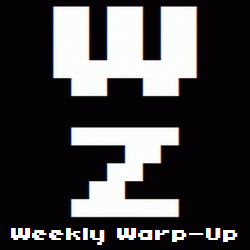 No, that's not a typo. Welcome to the Weekly Warp-Up, your weekly wrap-up of the biggest and the best articles posted at Warp Zoned this week…
Get Warp Zoned!
The Warp Zoned staff is in Boston for this weekend's PAX East event. In between all the games and the panels and the Penny Arcade founder sightings, we're exhausted. So this week's Weekly Warp-Up will be kept short and sweet. But you can point your browser at our PAX East 2011 hub for all the latest information from the show floor and be sure to check back next week for hands-on impressions of a lot of the games that were available at the show.
Hit the jump for the rest of the Weekly Warp-Up.
The Week in Reviews…
The Week in New Games…
Amazing Paperboy Delivers (the Week's News)…
And Finally…
Microsoft has begun work on the next Xbox. With development still at the "conception" stage, it looks like we'll all be playing our 360s for a good long while still.